Fiber OPTIC Cables & Assemblies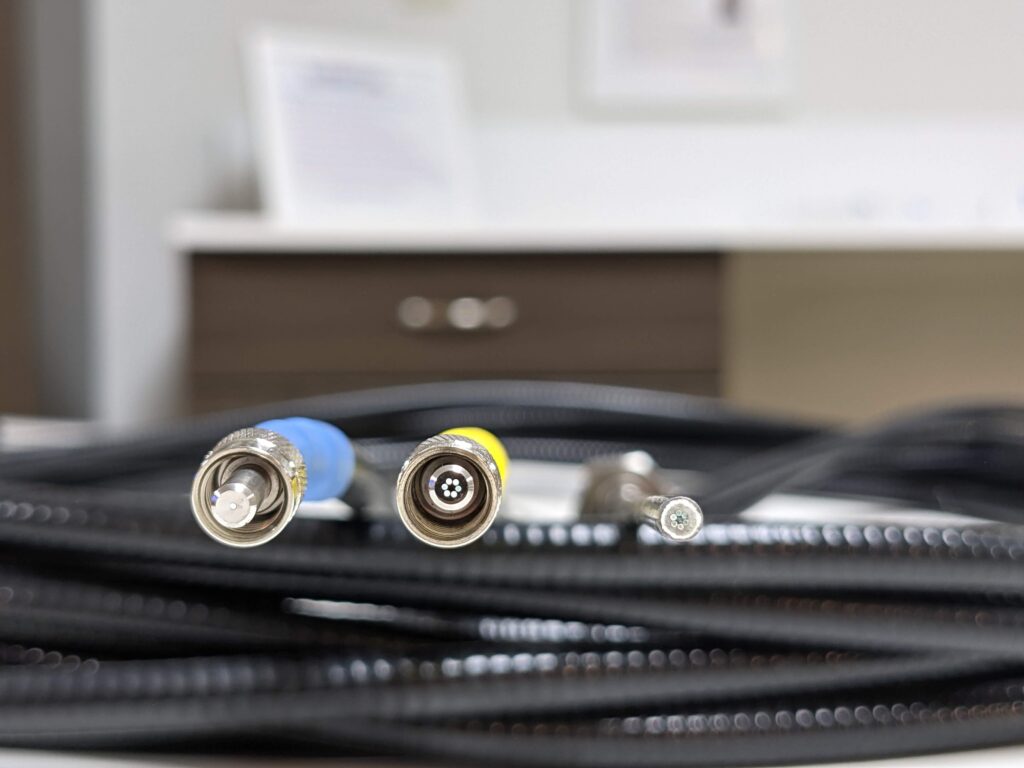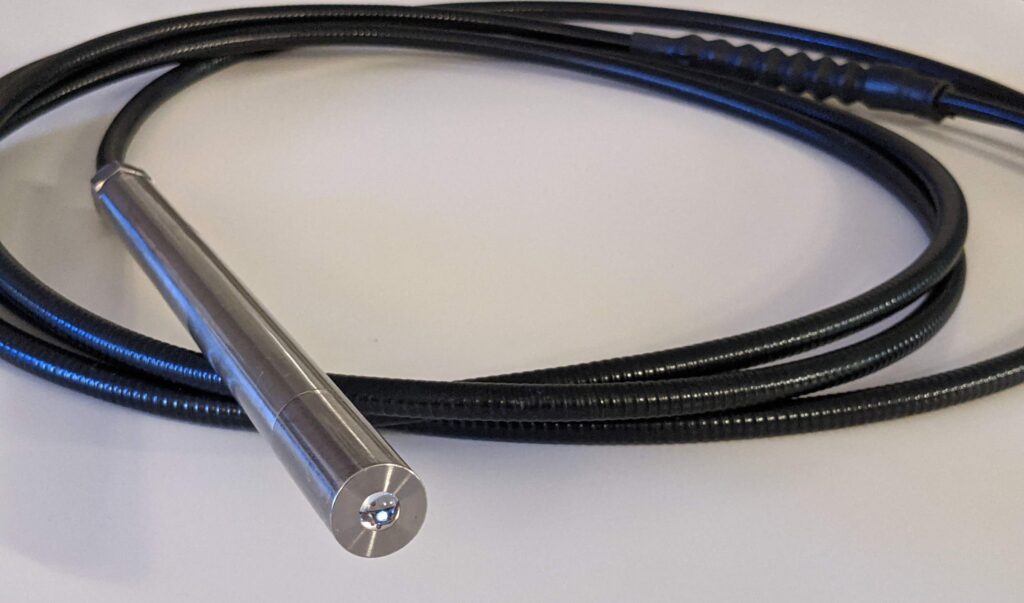 Custom Optical Fiber Assemblies
Equitech's Custom Fiber Optic Cables are made from both non-solarizing UV-grade optical fiber and ultra-low OH content NIR-grade optical fiber.  
Materials
Silica core/silica clad fiber.
Diameters
Core diameters of 100, 200, 400 or 600 microns. Other core sizes may be available upon request.
Terminations
Standard termination is SMA 905. FC and other terminations are available upon request.
Construction
Optical cable assemblies are 'loose tube' construction, and protected by stainless steel monocoil armor with a PVC or Teflon® outer sleeve.
Length
Lengths from 1 to 50 meters.