IN-LINE PROCESS MONITORING FOR CHEMICAL CONCENTRATION
INTRODUCTION
UV-Vis measurement is a well-accepted technology to check the concentration of a chemical in the production process. Usually these measurements are performed off-line.
The delay between sampling and obtaining the results from the laboratory can result in large losses if the products are off spec. A significant disadvantage is that only a single measurement is generated in this time period and the concentration during, before, and after the sampling point is unknown.
With the in-line chemical measurements taking place directly in the process, not only is complete documentation possible, but when variations occur, real-time process parameters adjustments are therefore possible.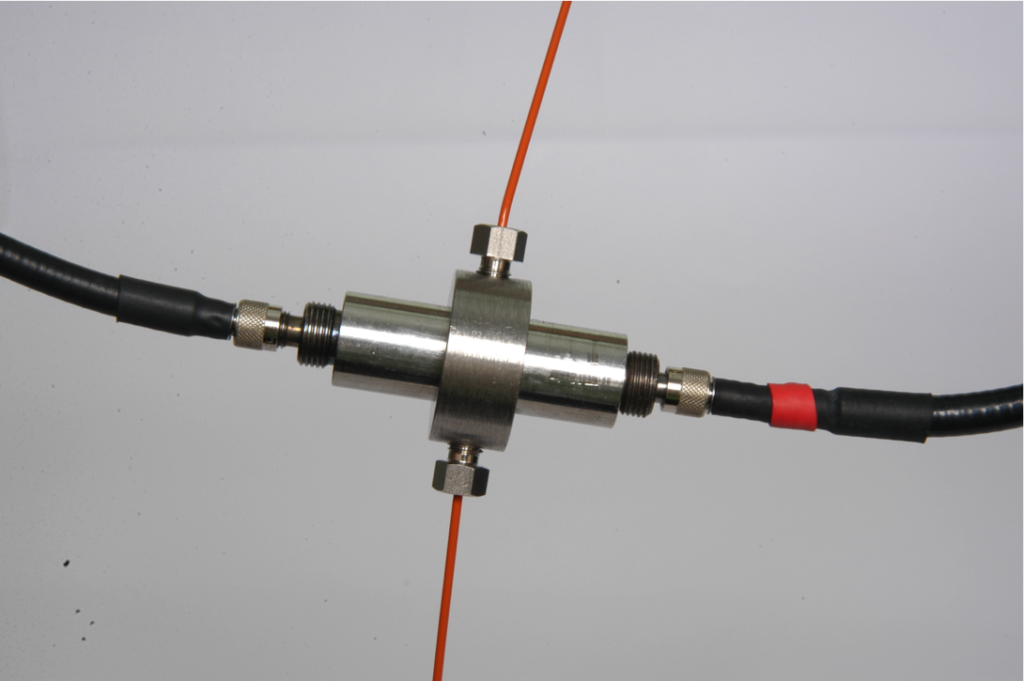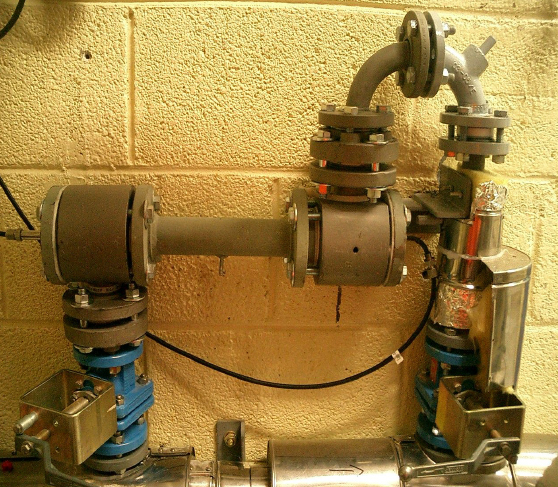 UNIT OPERATIONS
In chemical engineering a unit operation is a basic step in a process. Unit operations involve a physical change or a chemical transformation such as separation, crystallization, mixing, evaporation, filtration, polymerization, and other reactions.
Monitoring concentrations of chemicals in liquids, gases, slurries, pastes, and powders is a critical step in product quality.
In-line measurement helps determine reaction end-point determination, by-products/reactants concentrations, and product purity. Most importantly, it provides accountability tracking for sensitive materials, cleaning validation, waste reduction, and reaction optimization.
INSTALLED APPLICATIONS
Ammonia, Dodecanedioic Acid
Hydrogen Cyanide, Monochlorobenzene
Nickel, Nitriles, Nitrite, Propanediol,
Purified Terephthalic Acid, Titanium Dioxide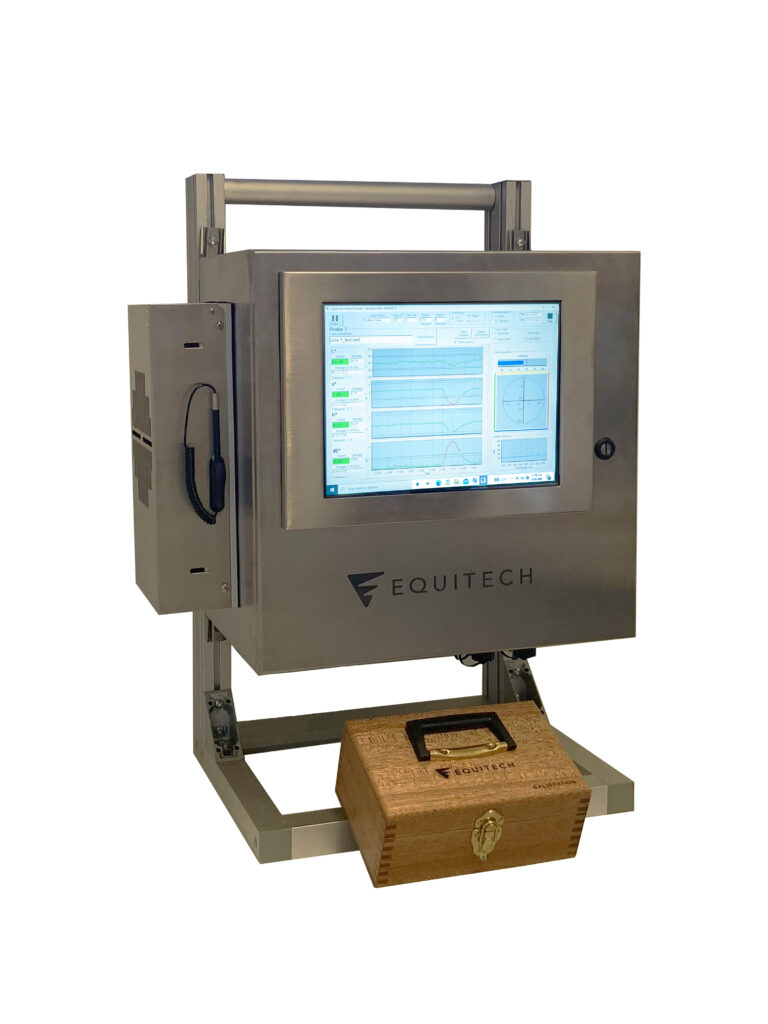 Single wavelength or sophisticated chemometric models may be used for concentration predictions. The standard analyzer supports two probes with
dedicated lamp compensation channels [all fiber-optic double-beam design].
Equitech's fiber optic probes allow for easy access into the process. Equitech offers probes for both reflection and transmission measurements for almost
every sample type.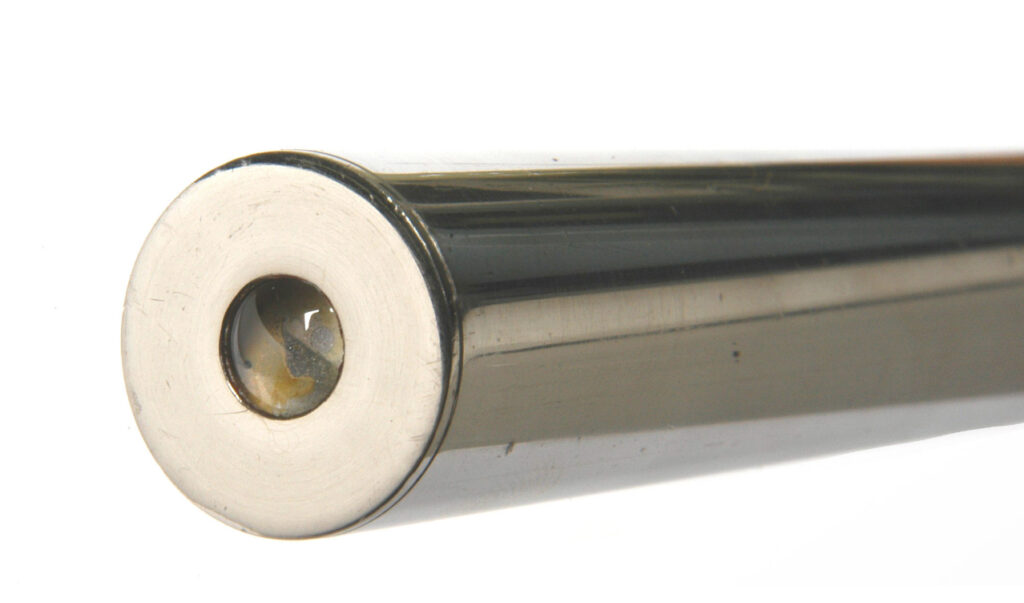 INNOVATION
The Equispec In-Line Process Spectrophotometer (IPS) is a high-performance instrument designed for use in an industrial process. Its excellent sensitivity and flexibility make it useful process applications involving process lines or mixing tanks. The analyzer and process probes are designed to be used in high-temperature, high-pressure and corrosive environments. The system can analyze powders (solids), liquids, gases, or slurries depending upon the process probe that is employed. This system is perfect for monitoring yellowness index or b* of polymers or powders including purified terephthalic acid (PTA) during or after the drying of material.
CONTACT US
Equitech Int'l Corporation
7711 Idlewild Road
Indian Trail, NC 28079
Tel (704) 882-4624
[email protected]
equitechintl.com
USER BENEFITS
• Real-time monitoring yellowness of liquids & powders
• Real-time monitoring product purity and clarity
• Accountability tracking for sensitive materials
• Waste reduction
• Reaction optimization