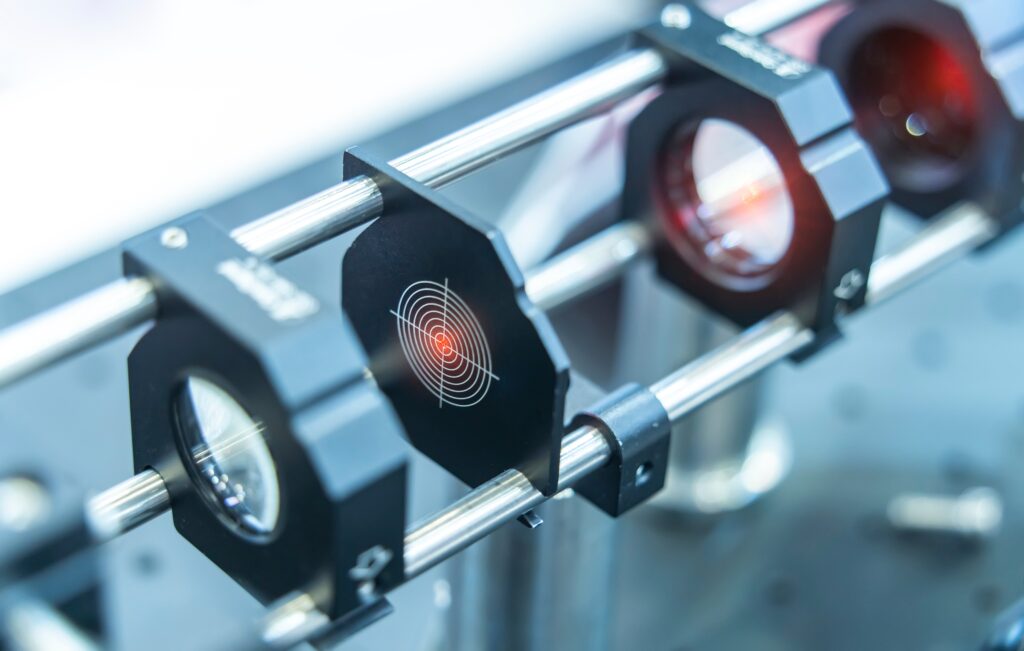 Equitech has over 20 years' experience developing full-fledged metrology systems through various optical techniques including spectroscopy, fringe projection, focal/spectral imaging, interferometry (PSI, WSI, WLI), stereoscopy, ellipsometry/reflectometry, etc. These techniques can measure numerous properties of a material and spatial/three-dimensional information of a sample of interest.
We are especially interested in designing novel systems for quality assurance in manufacturing processes. Our ability to incorporate these highly scientific techniques into a functioning system from the ground up makes us unique. Our team has engineers in all the major disciplines with product development designed with manufacturability in mind throughout the process.
Design Methodology
Equitech develops advanced, capable, cost-effective optical and electro-optical systems using a disciplined 2 phase approach: Ideation and Development.
Ideation
During this phase, we work with our customers on the appreciation and understanding of the:
Optical demands

Environmental conditions (temperature, mechanical loads, electrical concerns)

Creation of alternative optical concepts

Selection of an optical concept

Cost estimation
Development
The second phase includes: 
Optical component design

Materials models

Light source models

Sensitivity & tolerance analyses

Component specification

Generation of CAD data for production

Virtual prototyping 
Manufacturing
Equitech partners with M&M Technology for the manufacturing of all-optical and electro-optical systems. By working under the same roof, our engineers can work together reviewing concepts, drawings, prototypes, etc., significantly shortening the time-to-market experience and saving time and money for our customers.
Other Engineering Services